When it comes to properly understand credit scores

Popular credit score myths
When it comes to properly understand credit scores and how they are calculated, it's very important to know what is take into consideration and what isn't. People tend to speculate whether certain pieces of information whether it's personal or to do with an account can lead to a credit application being declined. Here are some of the most common credit report myths below:
Previous occupants of your current address affect your credit rating – FALSE
You won't see their names on your credit report unless you share a financial connection with them.
Past debts don't matter – FALSE
Unfortunately, CCJ's for non-payment of debt, as well as even missing a credit card repayment could remain on your credit file for up to 6 years.
If you've never borrowed or have no debt, you'll get the best deals – FALSE
This makes it hard for lenders to determine whether you are a risk to lend to or not, as you have no borrowing history.
You're on a credit blacklist – FALSE
Credit blacklists don't exist. Also, your credit rating won't be affected by your race, nationality or ethnic origin.
Other people such as friends or family living with you may affect your rating – FALSE
Unless you share a financial connection with the above people, they would have no effect on your personal credit rating.
Repaying your credit cards in full each month lower your credit score – FALSE
This will likely have a positive impact on your credit score, as it shows that you are able to manage your money and make the necessary payments on time each month.
Information or different items on your credit file remain there forever – FALSE
Your credit report is designed to give potential lenders a recent and accurate picture of how your personal financial situation is at the moment. They aren't interested in debts that were paid off or missed payments 20 years ago as that has no pertinent relevance.
How our customers rate us
We're proud of the high standard of our customer service and believe that each of our customers should be treated as an individual.
Evolution Money

96

out of

100

, based on 178 reviews over the past year.

178

user reviews. Read our reviews
Members of the The Finance & Leasing Association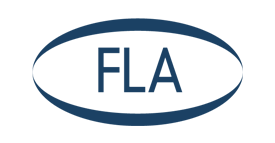 We are a member of the FLA (Finance and Leasing Association) and subscribe to its
lending code
.
Socialise
Our Address
Evolution Money

,

9 Portland Street

,

Manchester

,

M1 3BE
Registered Company Number: 06987852
Evolution Money Limited is a licensed credit broker and service provider to Evolution Lending Limited. If your application doesn't meet the underwriting requirements of Evolution Lending Limited we may pass your information to other lenders and brokers. Evolution Money Limited is a company registered in England & Wales, registration number 06987852 and registered at 9 Portland Street, Manchester, M1 3BE. Authorised and regulated by the Financial Conduct Authority, firm reference number 708324.
© 2022 Evolution Money |
Cookies
|
Complaints Policy
|
Breaking Down Our Loans
|
Terms & Conditions
|
Fair Processing Notice
|
Sitemap
Start Here

Please wait
Don't leave just yet!
Evolution Money are a multi Award Winning UK finance company with thousands of happy customers!

Our friendly loan advisors can let you know if you're eligible for a loan without affecting your credit score. Why not give us a call today!
Freephone 0800 144 8188
Back to Evolution