Don't let the financial jargon hold you back.

Secured Loans and Financial Terms Explained
We're aware that sometimes the language used around secured loans can be a little hard to understand. Evolution Money's 'Financial Definitions' helps you clearly understand everything you'll ever need to know.
Annual Percentage Rate (APR)
Annual Percentage Rate or 'APR' is a yearly rate of charge that includes interest, fees and other costs involved in obtaining a loan.
Application Pack
After you've spoken with your Personal Account Manager at Evolution Money we'll send you an application pack containing the paperwork that you will need to complete your loan.
Arrears
Arrears are missed payments. If you miss a payment or are struggling to make the monthly repayment agreed it's important that you speak to us and we'll try our best to help you in keeping up with payments.
Bad Credit/Poor Credit
Bad Credit or Poor Credit are terms used when people have bad credit ratings, this can come from defaulting on a loan or missing occasional payments.
Brokers
Brokers are people who search for a loan that is most suitable for you on your behalf. They will then talk with the loan provider on your behalf or refer you to the loan provider to consider your application.
Car Loan
Secured loans through Evolution Money can be used for various purposes, in this case a loan for a car.
Consideration Period
All customers are given a consideration period of up to 14 days before their Credit Agreement can be put in place. This gives the customer the chance to think things over without any contact from loan companies/brokers.
Consolidation
This is combining all of your debt payments that you make into one loan payment (usually monthly). Consolidation offers the customer the opportunity to make one manageable monthly payment to their lenders as opposed to making multiple repayments over the month which can be harder to manage. You should be aware that by consolidating the debt(s) it may increase the total amount repayable by extending the term.
Consolidation Loan
consolidation loan might be taken out to consolidate all debts into one manageable monthly repayment. A consolidation loan through Evolution Money can help customers avoid paying continual interest and charges on other debts. – Consolidating a loan may mean you pay more back if taken over a longer term.
County Court Judgment (CCJ)
A CCJ is a County Court Judgment. Which refers to a court issued order stating a debt must be paid.
Credit Rating
Credit ratings are determined by credit rating agencies, it is a score of how you manage credit and is usually used to calculate what APR rates you are likely to pay.
Direct Debit Mandate (DDM)
(Direct Debit Mandate) You will receive a DDM in your Application pack. The DDM form is used to set up your monthly repayments for your Evolution Money loan.
Equity
Equity in a property is the difference between any outstanding loans (mortgage) on a property and the value of the property.
Home Improvement Loan
Secured loans through Evolution Money can be used for various purposes, in this case a loan to improve your home.
Homeowner
A homeowner is someone who owns a residential property.
Homeowner Loan
Also known as a secured loan, a loan that is taken out against your property. (See Secured Loan).
Interest
Interest is the charge made by a lender on the money that you borrow. Interest can sometimes be variable and can go up as well as down.
Interest Rate
This is the figure that determines how much interest you pay.
Loan
A loan is a sum of money that's borrowed and has to be repaid, usually with interest.
Loan Agreement
A Loan Agreement provides the borrower with a list of terms and conditions of the loan. A Loan Agreement would also detail the amount you have requested to borrow, the APR and the term (length) of the loan.
Lump Sum Repayment
A lump sum repayment refers to making a payment on your loan that is more than a standard monthly instalment.
Mortgage
A mortgage is a loan that's borrowed to buy a property. – Also known as a 'first charge' (or first mortgage) on a property. Should you take out a secured loan on your property this would be considered a second charge (or second mortgage).
Negative Equity
Is where the borrowing on a property is greater than the value of the house. Evolution Money offer loans to customers with zero or negative equity.
Second charge
A Second Charge is a second mortgage/loan taken out on your property.
Secured loan
A secured loan is a loan that is secured against your property. The lender will then have an interest in the property for the amount of the loan provided until it is repaid.
Self-employed Loan
A Self-employed loan refers to a secured loan that is designed specifically for customers that are self-employed. A secured loan through Evolution Money may be possible where most lenders will turn you away.
Term
Term refers to the number of years you choose to repay your loan over. Evolution Money have access to a wide range of loans which offer terms of 1-20 years.
Third Charge
A Third Charge is a third mortgage/loan taken out on your property.
Total Repayment
Total Repayment is the whole amount you will have repaid on your Loan once your term has ended. The figure will be the amount you borrowed plus the interest paid over the life of your term.
Variable rate
Evolution Money can provide access to loans from £5,000 to £100,000 over 1 to 20 years. All loans have a variable rate which means the rate can change over the term of the loan. If you have any questions please call us on 0161 814 9158.
How our customers rate us
We're proud of the high standard of our customer service and believe that each of our customers should be treated as an individual.
Evolution Money

96

out of

100

, based on 178 reviews over the past year.

178

user reviews. Read our reviews
Members of the The Finance & Leasing Association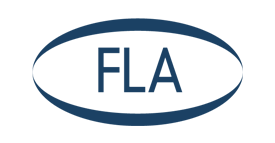 We are a member of the FLA (Finance and Leasing Association) and subscribe to its
lending code
.
Socialise
Our Address
Evolution Money

,

9 Portland Street

,

Manchester

,

M1 3BE
Registered Company Number: 06987852
Evolution Money Limited is a licensed credit broker and service provider to Evolution Lending Limited. If your application doesn't meet the underwriting requirements of Evolution Lending Limited we may pass your information to other lenders and brokers. Evolution Money Limited is a company registered in England & Wales, registration number 06987852 and registered at 9 Portland Street, Manchester, M1 3BE. Authorised and regulated by the Financial Conduct Authority, firm reference number 708324.
© 2022 Evolution Money |
Cookies
|
Complaints Policy
|
Breaking Down Our Loans
|
Terms & Conditions
|
Fair Processing Notice
|
Sitemap
Start Here

Please wait
Don't leave just yet!
Evolution Money are a multi Award Winning UK finance company with thousands of happy customers!

Our friendly loan advisors can let you know if you're eligible for a loan without affecting your credit score. Why not give us a call today!
Freephone 0800 144 8188
Back to Evolution