Manage your finances with one monthly repayment
When you're struggling to keep up with the repayments on a number of different debts, it can be incredibly hard to stay on top of them all.
Missing payments on a credit or store card bill, or a bill that comes out of the blue can have a massive impact on both your day-to-day finances and credit rating.
What are debt consolidation loans?
In the simplest terms, a debt consolidation loan would be used to pay off your existing debts and transfer the amount owed into a single loan with one manageable, monthly repayment.
Consolidation of debt is a popular way to group separate outstanding debts together into a single fixed monthly repayment. This makes your separate debts much easier to manage, rather than constantly having to keep track of multiple payment dates and various amounts leaving your account.
Consolidating your existing debt can help you regain control of your finances, relieve continual stress and provide peace of mind over your finances. Managing one payment is far easier than managing five or six, which means you can start to develop a clear plan for a healthier financial future on your way to becoming debt-free.
Benefits and purposes of consolidation loans
One affordable monthly repayment.
Far easier to keep track of your finances as any separate debt repayments are combined into one consolidated monthly outgoing.
If any of your existing debts has a high rate of interest, you could actually reduce the total amount you have to pay back.
If any of your existing debts involves a short repayment period, you could actually reduce the amount you are due to pay back per month.
Free up a portion of your monthly expenditure.
At Evolution Money, we are committed to finding your ideal solution, and can tailor our secured debt consolidation loan options to meet your exact circumstances.
Our repayment terms for debt consolidation can reach up to 15 years, which means you could reduce your monthly repayments and free up a portion of your monthly expenditure.
How will consolidating my debts affect my credit score?
If you are looking to improve your credit score, a single debt consolidation loan could have a positive effect on this. Balances of the debt accounts will be considered as paid off completely. Even though debt consolidation creates a new account, lenders see the other accounts as paid in full.
Keeping up the payments on the new credit will also have a positive effect on your score in the long term. However, it's important to note that an increase in your credit score will take time, as you need to build up a history of payments on the account.
How do debt consolidation loans affect my interest rates?
If you have multiple debts with different interest rates, consolidating all your debt into one single payment, means you end up paying only one interest rate.
Repaying your existing debts with a loan at a lower interest rate could save you money by reducing interest cost. Extending the loan term may also reduce your monthly amount into a much more affordable payment for you each month.
Bear in mind that if you have decided to pay the loan for a longer period of time, the interest will be paid over a longer timeframe too.
Considerations of secured debt consolidation loans
Your debt will generally run over a longer period of time.
You won't have as much flexibility negotiating your monthly payments if your circumstances change.
A debt consolidation loan uses your property as security for the loan you want to obtain. You need to be able to afford the repayments through your normal income, as you risk losing your home if you don't keep up the repayments.
What type of debt can be consolidated with a secured loan?
Rid yourself of 'payday loan' debt
If you have one or multiple payday loans which you are trying to pay off, you can use a debt consolidation loan to clear high-interest debts off once and for all.
Credit Card Debt
While consolidating credit card debt, it is also important to eliminate your use of credit cards as much as possible to ensure that you don't rack up even more debt in the process.
Department Store Cards
Similar to credit cards, department store cards are another popular debt that can be consolidated. Likewise, take care not to restart spending on them or take new ones out as that can continue to make your financial problems and worries even worse.
Catalogue accounts
Debt consolidation loans can clear catalogue debts too, but like department store cards and credit cards, be careful not to build that debt up again
Personal Loans
When you have overwhelming personal loans to pay off, debt consolidation loans can provide vital credit relief and peace of mind.
Tuition / Training course fees
A secured consolidation loan could help you invest in your future by covering off outstanding college fees and university costs into one manageable repayment.
Overdrafts
If you have an overdraft account from high street banks, their daily and monthly account charges can mount up. A good way to get your bank balance in the black again is by consolidating your mounting overdrafts into a single payment.
Outstanding Bills
If you have multiple separate bills piling up or are in arrears, then you might want to use debt consolidation to help ease the burden.
Take a look at our handy loan calculator to see what your repayments might be on a debt consolidation loan through Evolution Money.
Or, give us a quick call on 0161 814 9158 to talk through your credit needs and get a quote from an Evolution Money personal account manager today.
Apply for a secured debt consolidation loan
How our customers rate us
We're proud of the high standard of our customer service and believe that each of our customers should be treated as an individual.
Evolution Money

90

out of

100

, based on 112 reviews over the past year.

112

user reviews. Read our reviews
Members of the The Finance & Leasing Association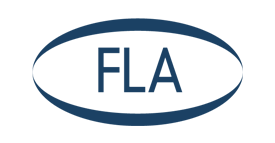 The Finance & Leasing Association
is the leading trade body for the motor finance, asset finance and consumer credit industries in the UK.
Socialise
Our Address
Evolution Money

,

9 Portland Street

,

Manchester

,

M1 3BE
Registered Company Number: 06987852
Evolution Money Limited is a licensed credit broker and service provider to Evolution Lending Limited. If your application doesn't meet the underwriting requirements of Evolution Lending Limited we may pass your information to other lenders and brokers. Evolution Money Limited is a company registered in England & Wales, registration number 06987852 and registered at 8 St John Street, Manchester, M3 4DU. Authorised and regulated by the Financial Conduct Authority, firm reference number 708324.
© 2018 Evolution Money |
Privacy Policy
|
Cookies
|
Complaints Policy
|
Breaking Down Our Loans
|
Terms & Conditions
Start Here

Please wait
Don't leave just yet!
Evolution Money are a multi Award Winning UK finance company with thousands of happy customers!

Our friendly loan advisors can let you know if you're eligible for a loan without affecting your credit score. Why not give us a call today!
Freephone 0800 144 8188
Back to Evolution