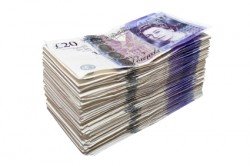 Unemployment in the UK has fallen once more and wages are at their highest level for four years, according to recent figures from the Office for National Statistics (ONS).
The total number of adults without work dropped by 43,000, to 1.81 million from February to April of this year.
The percentage of the adult population now unemployed is 5.5 per cent, the lowest figure since April 2008. The total number of adults in work is 31.05 million people, 114,000 more than during November 2014 to January of this year.
More women are in work than ever before in Britain with 68.6 per cent of the female adult population currently in employment, a record figure.
Employment minister, Priti Patel, welcomed the ONS figures, saying that they confirmed that the government's long term economic plan was working.
The rate of unemployment for young people in between the ages of 16 and 24 is higher, however, than in other older age groups.
ONS statistics also revealed that wages rose by 2.7 per cent from February to April, the period of fastest growth since August 2011. The growth rate remained the same, whether bonuses were included or excluded.
Some financial experts are predicting that the rise in wage growth may lead to a rise in interest rates. David Kern, chief economist at the British Chambers of Commerce, believes that the increase in wages could embolden the minority in the Bank of England Monetary Policy Committee, who wish to see interest rates rise. However, he added that a rise is unlikely until there is clear evidence that productivity in the UK is also increasing.
Other economists believe that the recent spurt in wage growth will not be sustained and that companies are unlikely to raise their employees' salaries much more while inflation is so low, at just 0.1 per cent.