Whether you plan on selling your house in the near future and want to set a higher asking price, or you simply need a bit of a change in your day-to-day living, there are plenty of options to ponder when it comes to home improvement.
Of course, every person or family has their own distinct priorities. You may need to replace a faulty oven, create more space within the house, redecorate a particular room, or even transform the garden into a liveable space. And while any increase in total market value depends on how much you choose to invest in the first place, everybody can do a few things to get the ball rolling.
So without further ado, let's take a quick look at a few main options that homeowners have at their disposal when investing in the future of their property…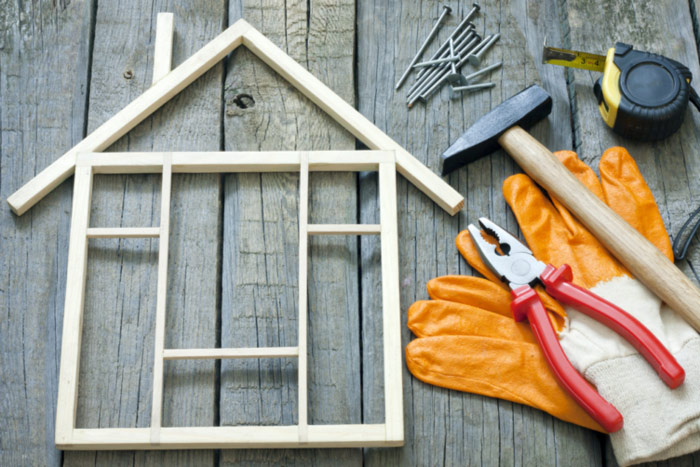 Renovating and redecorating
It's fair to say that keeping the internal and external appearance of a house up to date and in line with modern expectations is key to boosting its market value.
Redecorating or renovating an important room in the house, such as the kitchen or bathroom, is a huge selling point if you come to list your property for sale on the market. Even if you plan on staying put for a good few years, the difference that a quality home environment can make on our daily mood and enjoyment of life is often overlooked – especially if the oven, or any other essential device, is on the blink.
Building an extension
As people move in with each other and families grow, it's no surprise that some properties can soon start to feel a little bit cramped. If that's the case then a new extension if worth considering to add some much-needed space into your daily living arrangements.
You may even decide to convert an existing room or outbuilding into a new space altogether. It can certainly be a challenge to build a new bedroom, office space or conservatory, but it can really improve the value of your property.
Meeting modern expectations
Despite the fact that a house is probably the biggest financial asset that people own, it's not uncommon for certain homes to fall into disrepair, or simply become dated, after a few years.
Certain key details can make all the difference when it comes to determining the market perception of a house. Central heating and double glazed windows are two good examples. Also, walk-in showers have definitely become a very popular feature over the past decade and would likely attract more attention than a quality standalone bath with poor shower facilities.