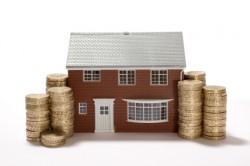 House prices are falling sharply in parts of London but rising rapidly in the North East, according to the property website, Rightmove.
Prices have fallen most steeply in Kensington and Chelsea, where the average asking price of a property is now £178,000 less than it was in June, a drop of 7.2 per cent. The north east of England has seen asking prices increase, however, by 2.1 per cent in just one month. The average asking price in Kensington and Chelsea is £2.29 million and £147,251 in the north east.
The south east and the south west of England and the West Midlands also saw house prices fall during July, says Rightmove.
House prices have risen most in London over the last twelve months, increasing by 7.8 per cent. The largest drop has been in Wales, where prices are 1.7 per cent lower than they were in July 2014. However, London house prices vary vastly depending on the area. For example, prices in previously unpopular places, such as Waltham Forest, Redbridge, Merton and Hillingdon, have increased by as much as 15 per cent during the last year but prices in more expensive areas, such as Richmond, Fulham and Islington, have remained static.
The average price for all of England and Wales rose slightly during July, up by just 0.1 per cent, to £294,592.
Rightmove also reported that the number of properties for sale has dropped by more than 10 per cent in comparison with this time last year. Homes that are suitable for first time buyers with one or two bedrooms are in particularly short supply. What is more, these properties are often bought by buy to let investors, making the number available to younger people wishing to get onto the housing ladder even smaller.