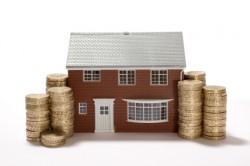 House prices in the most expensive areas of the capital have fallen by as much 22 per cent since last autumn, according to property services group, LSL.
The group said that property values in Westminster were down by 22 per cent from their peak last November whilst Kensington and Chelsea has seen falls of 16 per cent.
LSL said that the downward turn in prices was due to the new stamp duty regulations, introduced in December 2014, penalising the most expensive homes. In Kensington and Chelsea, the average bill for stamp duty is £118,000 alone.
Director of Your Move and Reed Rains estate agencies, both part of the LSL group, Adrian Gill, said that activity across the housing market has cooled due to the decrease in the number of high end properties being bought and sold. In fact, the number of properties going onto the market fell by 16 per cent in the twelve months to April 2015. According to a recent survey by the Royal Institute of Chartered Surveyors (RICS), there are fewer properties per surveyor than there has been for at least 37 years. Its survey suggested that prices could continue to rise by as much as 25 per cent during the next five years because of the depleted housing stock.
Beyond Central London
House prices in the suburbs of London and all other parts of England and Wales have continued to rise, however, the LSL says.
It says that prices have risen by 4.5 per cent across the UK, taking the average cost of a property to £277,178. Rutland, the UK's smallest county, saw rises of 23.8 per cent in the year to April 2015, while prices in Carmarthenshire in Wales went up by 16.4 per cent.
The rise outside of the capital is, in part, fueled by the drop in stamp duty on properties worth less than £937,000.