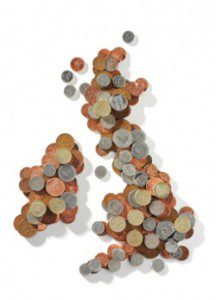 House prices are rising at their slowest rate for two years, says the Nationwide building Society.
Annual house price inflation dropped by 1.3 per cent in June to 3.3 per cent, from 4.6 per cent in May. In June 2014, the annual inflation rate of house prices was as much as 11.8 per cent.
Whilst the annual inflation rate of homes continued to rise, albeit more gradually across most of the UK, prices in Wales and Scotland actually fell over the last twelve months, according to the Nationwide.
From May to June, house prices fell by 0.2 per cent across the UK. The average price of a home in Britain is now £195,055.
Chief economist at the Nationwide, Robert Gardner, said that the growth of house prices is still more than that of earnings but that the gap between the two was closing. Annual wage growth increased to 2.7 per cent during February, March and April, in contrast to November, December and January, when it stood at 1.9 per cent.
House price growth is particularly slow in the capital where, according to a survey done by LSL, a property services group, prices have fallen by 22 per cent since the end of last year in some parts of central London.
The slowdown in the growth of house prices is not confined to London, according to Robert Gardner. Nor does it seem to be driven by the London housing market.
Economists are not predicting a general cooling of the housing market, however. Matthew Pointon of Capital Economics, said that prices are still rising, albeit more gradually, and that the demand for housing is increasing once again.
Chief economist at IHS Global Insight, Howard Archer, said that whilst he was surprised by June's dip in prices, he still expects prices to rise steadily during the second half of this year, predicting an increase of 6 per cent.