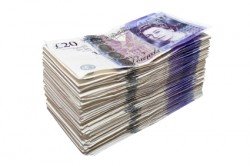 The pound has risen against the dollar in response to remarks made by the Governor of the Bank of England, indicating that interest rates may rise soon.
Mark Carney's remarks that the point at which interest rates will rise is getting closer, triggered the pound to increase by one cent against the dollar.
The governor was speaking to Parliament's Treasury Committee and added that when interest rates are increased, it will be to a limited extent only and at a gradual pace. He gave the reasons for a likely rate rise as the consistent growth of the economy, stabilizing of domestic costs and disinflation imported from overseas.
Mr Carney does not foresee rates rising to historic highs, however, saying that the new normal would still be substantially below the rates seen before the financial crisis of 2008.
Inflation drops to zero
The rate of inflation has fallen to 0 per cent for the second time this year, down by 0.1 per cent from May. The Consumer Prices Index, used to measure inflation, showed that the fall was largely due to lower food and clothing prices and a smaller than expected increase in air fares, when compared with June 2014.
Inflation is expected to remain very low until the end of the year when it should begin to pick up.
The Retail Price Index which is also used to measure inflation, but includes mortgage interest payments, council tax and other housing related costs, is still at 1 per cent, unchanged since May.
Chief economist at economic and financial analysts, IHS Insights, Howard Archer, said that zero inflation was good news, showing that consumer purchasing power is in 'rude health.'
However, low or zero inflation is usually seen as bad for the economy because consumers often postpone the purchase of non-essential items or services, in the hope that prices will fall.