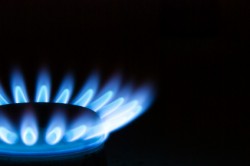 Energy customers have been paying too much for gas and electricity, according to the Competition and Markets Authority (CMA).
The big six: EON, EDF Energy, Scottish Power, NPower, British Gas and SSe, charged their customers a total of £1.2 billion more than they would have done had they been operating in a competitive market, the CMA said.
The report published by the CMA was the result of a yearlong investigation into the energy market.
Customers who bought both gas and electricity from their provider would save £160 a year by switching.
Households spend an average of £1,200 on energy every year. For those on very low incomes, this often represents 10 per cent of their overall expenditure. Those on low incomes without qualifications, living in rented accommodation or over 65, are most likely to be on an expensive variable rate, having failed to switch to a cheaper tariff.
Had the energy market been more competitive between 2009 and 2013, said the CMA, households would have paid around £1.2 billion less in energy bills, while small businesses would have paid £500 million less in total. The big six energy suppliers knew that large numbers of their customers were inactive and exploited them through their pricing policies, the CMA said.
Citizen's Advice found that those who have a prepayment meter are often charged the highest tariff. Ofgem found that these people are also often charged by the energy company for the fitting of the meter.
The CMA has suggested a number of courses of action, one of which is to place a cap on the price of energy while the current market is reformed. However, the government has already said that it does not think a price cap is an appropriate course of action.
The price of gas has risen by 125 per cent during the past decade. Electricity prices have increased by 75 per cent over the same period.