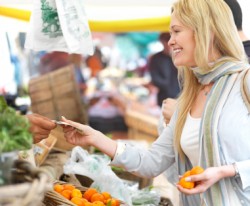 Supermarkets are deliberately misleading their customers with confusing promotions, says the Competition and Markets Authority, (CMA).
Following a three month study, the competition regulator found evidence that some supermarkets could be breaking the consumer law.
The CMA investigation was triggered by a complaint from Which? the consumer group. Their 'super complaint' accused the supermarket industry of confusing and deliberately misleading price tactics in hundreds of cases. However, the CMA said that although they had found some examples, the problem was not as widespread as Which believed.
The supermarket industry responded to the investigation by saying that most pricing promotions represented good value for money for consumers.
The CMA is to continue its investigation and has said that some supermarkets will be fined for their failure to comply with consumer law.
During the three month study, the CMA found that 800 of 150,000 products displayed prices that could mislead. For example, some products showed a discounted price and compared this to the old, non-discounted price, but this is only allowed if the product has been at the discounted price for a shorter time than at the higher price. In a number of cases, the CMA found that supermarkets were not adhering to this regulation.
Furthermore, some supermarkets did not always display how much the product cost per gram or per litre clearly or did not use like with like, making it difficult for the consumer to compare products.
Examples from the Which? complaint
Which? found that Pepsi Max was sold for £1.98 for 28 days and then sold at £1 for 63 days with a promotion, saying that it had been reduced from £1.98, although it had been on sale at that price for a far shorter time than at £1.
The price of tomato ketchup is sometimes given per 100g or 100 ml, making it less simple to compare prices.