We've investigated what exterior features can make your home more attractive to prospective buyers, and even increase its value.
We all know that even if we're not looking to buy a property, we still form an opinion of it from the moment we see it. But how much does that first impression impact our overall decision to buy a property, and how much we're prepared to pay for it?
To find out, we asked 2,000 UK residents just how much 'kerb appeal' impacts their decision when they're house hunting.
Our research reveals that most people (93%) pass judgement on a property based on purely on how it looks from the outside, and the exterior appearance of a home has the power to affect its value too, with three in ten (30%) happy to pay an extra £5,000 or more for a home with a well-maintained exterior. But which elements are particularly persuasive when it comes to generating that extra cash?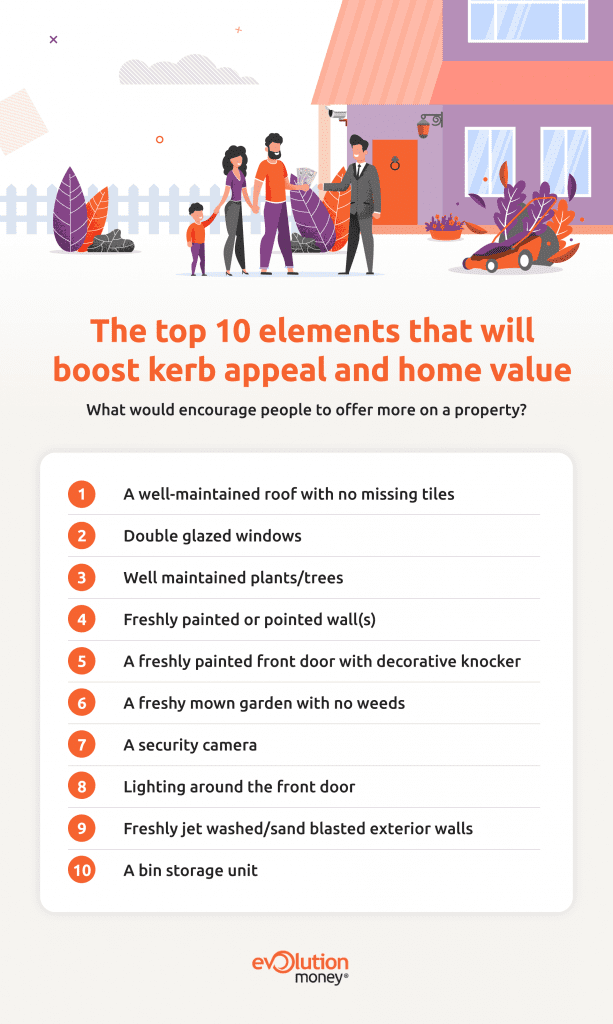 Double glazed windows (37%), a well-maintained roof with no missing tiles (37%) and well-maintained plants or trees (25%) were the top three contenders when it came to encouraging a higher offer for property.
While these can be expensive to install or fix there are several cheaper ways to make a property more appealing to perspective buyers:
A freshly painted door is inexpensive and encourages one in five (19%) people to offer more money
A neat lawn (19%)
Freshly jet washed walls (13%) or path (12%)
A clean car in the driveway (10%) are also key to consider when trying to achieve maximum 'kerb appeal' and property value.
Interestingly, it is the younger generation (18-24s year-olds) that are most comfortable offering more money for a home with a well-maintained exterior, and it is also this generation that value non-permanent or low-cost features too such as a clean car on the driveway (14%), a house name (11%) and a bespoke house number next to the front door (11%).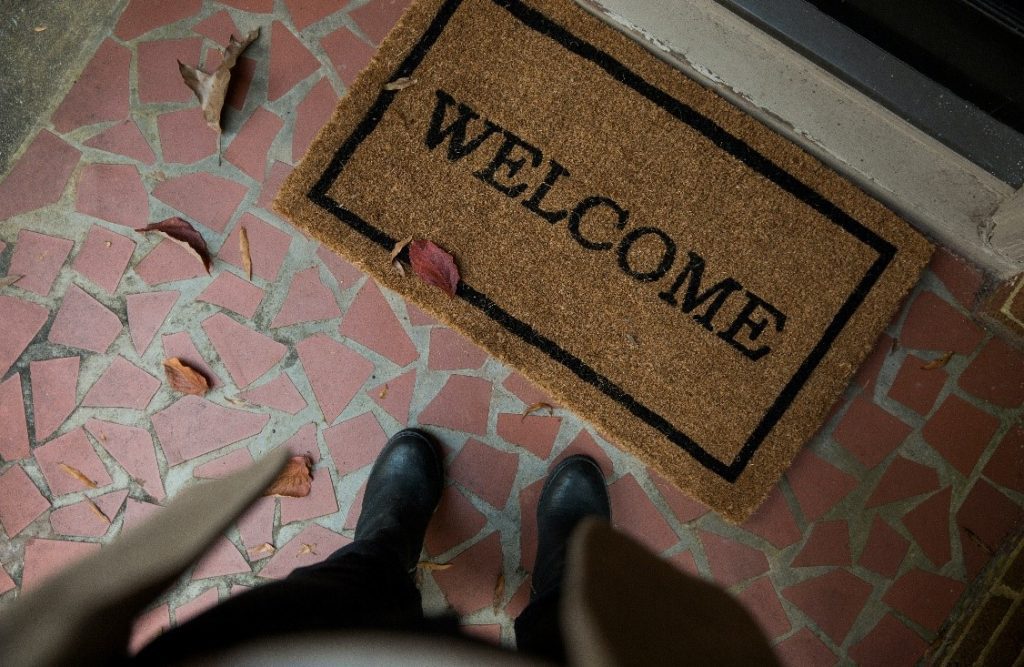 The outside appearance of a property also has the power to put potential buyers off buying it altogether and even lower its value too. Crack(s) in the exterior walls (64%), damaged windows (61%) and a roof with missing or uneven tiling (57%) were all identified as key elements that take away from a property's 'kerb appeal'.
In addition to these, an unmown lawn (26%), visible rubbish bins (21%), a very brightly coloured front door (19%), a lack of outside lighting (9%) and washing hanging outside (7%) also have an adverse effect on the first impression of a property.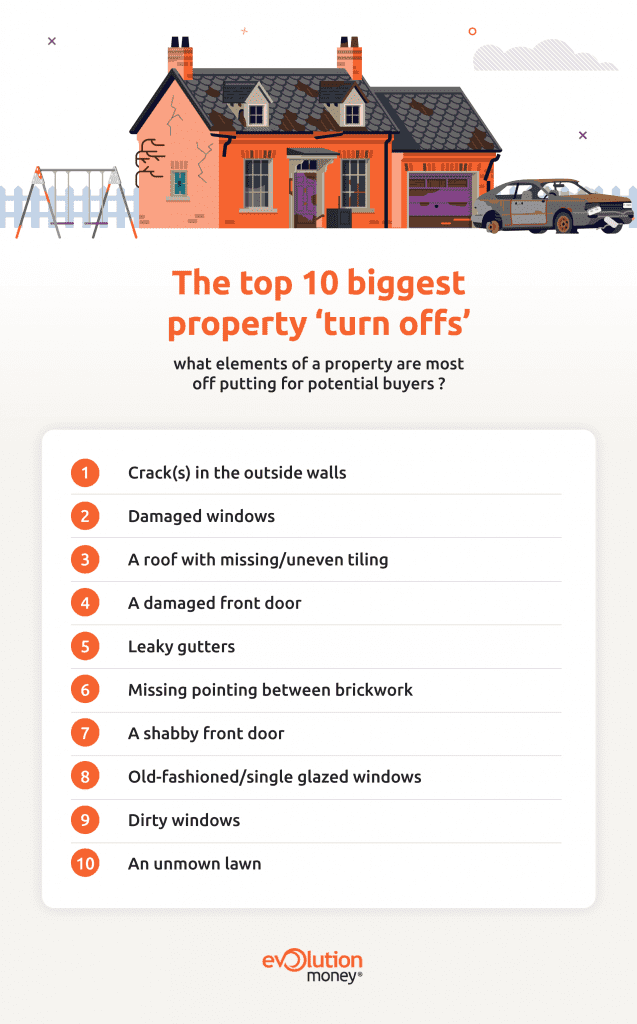 Again, it would appear as though the younger generations are more guilty of judging a property by how it looks from the outside, with 98% of 18–24-year-olds admitting to deciding if they like a house before they've even stepped inside it.
We spoke to Craig Bray, Divisional Director at Yopa estate agents about our research findings and he said: "Would-be sellers can really boost the value of their property with some simple, tactful renovations.
"At Yopa we estimate that simply improving your property's 'kerb appeal' with a freshly painted exterior, clean windows, clear gutters, a tidy driveway and a freshly painted front door can boost the value of a property by up to 10%.
"First impressions count, and the outside of your property is the first thing potential buyers will see, both when browsing online and in person at a viewing."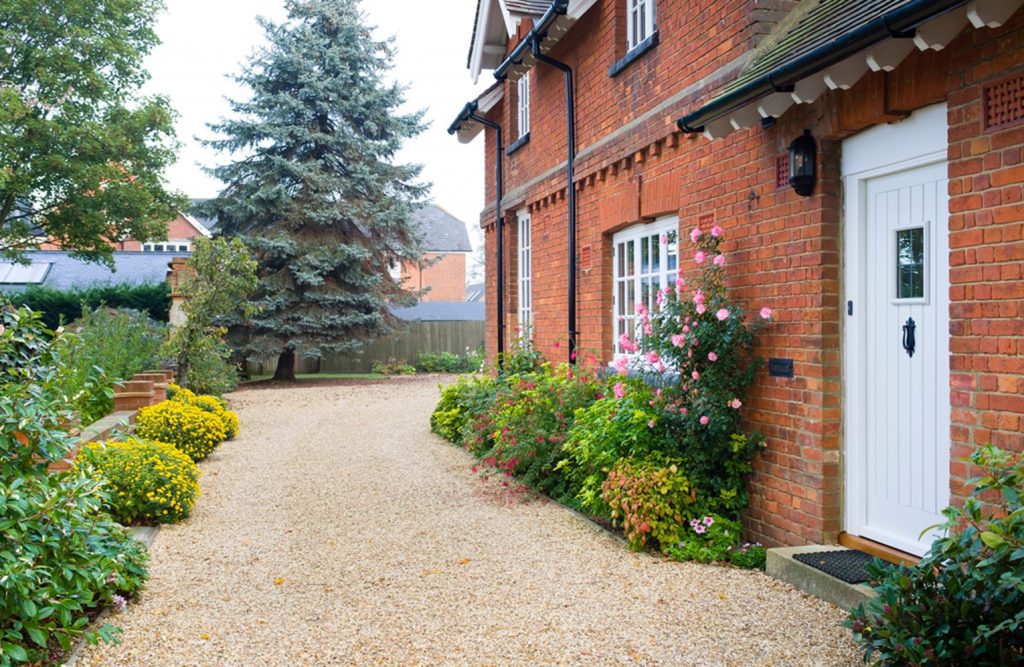 The ONS quoted the average UK house price as being £251,000 in April 2021, which means that according to Craig at Yopa, a well-presented property could achieve an additional £25,100 in value.
If you're a homeowner who is looking to improve the 'kerb appeal' of your property, then our Homeowner Loan could provide you the cash you need to make those all-important changes.
Don't forget, we're here to help! We have listed some frequently raised questions and answers which may help you when you're considering a loan provided through Evolution Money.
Alternatively, you could contact us directly or use our no-obligation application form to get an idea from an adviser of what loan could be available to you.
Evolution Money surveyed 2,000 UK adults in August 2021.