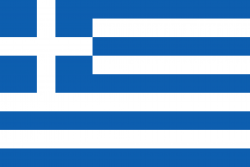 Over one million British holidaymakers are expected to arrive in Greece over the next few months and many will, understandably, be a little worried about what kind of impact the current financial crisis will have on their holiday.
Greek citizens have been taking billions of euros out of their banks in the past few days and weeks. When a similar situation arose in Cyprus in 2013, the banks closed for two weeks. They reopened but imposed a limit on the amount people could withdraw per day, of 300 euros. Limits were also imposed on credit card transactions and amounts that could be taken out of the country. Many experts predict that a similar situation is likely to unfold in Greece over the coming weeks.
Both the Post Office, Britain's largest provider of travel money, and ABTA, the association for travel agents, are advising travellers to have enough euros in cash to see them through their whole holiday.
Post Office Travel Money recommends that couples take around £500 in euros for local trips, meals out and hot and cold drinks. This figure doesn't include accommodation, of course, and travellers are advised to phone ahead, to see if it will be possible to pay in advance in sterling. Cash should be stored in safes and security boxes during your time in Greece or split among family members. It is also worth checking your holiday insurance before you go, to see what cover you have for lost or stolen money.
Credit cards should continue to work as normal but you may find that owners of independent businesses, such as restaurants and small hotels, are reluctant to accept them and prefer you to pay in cash instead. This was certainly the case in Cyprus in 2013.
Remember, too, that ATMs on Greek islands are more likely to run out of cash than on the mainland, even if capital controls have not been imposed.