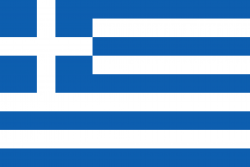 Banks in Greece have closed and are likely to remain so for more than a week, according to Greek Prime Minister, Alexis Tsipras.
He was speaking after the European Central Bank (ECB), announced that it will not increase the supply of emergency funds to Greek banks that have, so far, been keeping the country afloat.
The Prime Minister also announced that he would be imposing capital controls although he did not specify their nature. It is likely, though, that these will include caps on the amount of cash that can be withdrawn from ATMs and banks. Some reports are suggesting that the cap on ATMs is likely to be set at just 60 euros or £42 per day. Credit card transactions may also be limited.
Greece is supposed to make a payment of £1.1 billion (1.6 billion euros) to the International Monetary Fund (IMF) on Tuesday. The country risks a 'forced default' on its debts and is moving closer to withdrawing from the Eurozone.
There were long queues at many ATMs across both mainland Greece and its islands over the weekend, as Greeks sought to withdraw cash. By Sunday evening, more than 60 per cent of all ATMs had run out of money. Petrol stations and supermarkets also saw increased trade, with many households stocking up on fuel and food items.
The decision by the ECB to withdraw emergency funding followed the Greek Prime Minister's announcement that he would hold a referendum on the proposals made by Greece's creditors. The referendum is to take place on July 5 and Alexis Tsipras is urging the Greek people to vote against accepting the creditors' terms.
Whilst a Greek exit from the Eurozone is not yet inevitable, it is becoming increasingly likely with bookmakers now offering odds of just 3 -1 of a Grexit.