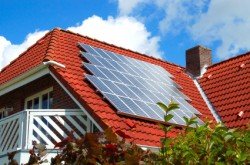 The government has been accused of failing to build sufficient new houses by the Royal Institution of Chartered Surveyors, (RICS) and should be doing much more to address the housing shortage in the UK.
In RICS's most recent survey, it found that the quantity of homes for sale has sunk to its lowest on record.
Consequently, demand for homes continues to outstrip supply, pushing house prices ever higher. RICS predicts that the coming months will see 'sizeable gains' in house values.
The government replied that more homes are being built, especially on sites that have already been built on: brownfield sites.
RICS found that the demand for homes is rising rapidly, more quickly than it has done in the past eighteen months. The sum total of houses for sale, however, has dropped to its lowest ever, just 47 houses or flats per surveyor this July.
Head of policy at RICS, Jeremy Blackburn, said that the government has been increasing demand for housing through its housing initiatives, such as the Right to Buy scheme, but has failed to address 'the real issue' – that of the supply of homes. He called for a co-ordinated and coherent house building policy. The National Association of Estate Agents demanded that the government adopt a similar strategy last month.
The government has recently extended its Right to Buy programme to include housing association homes and introduced the Starter Homes Initiative, which allows young people to buy their first home at a 20 per cent discount. Part of the Help to Buy scheme has also been extended until 2020.
The government's response to RICS's accusations was that it has been responsible for the building of more than 260,000 low cost homes since 2010 and that it is committed to building a further 275,000 over the next five years, the fastest rate for two decades.