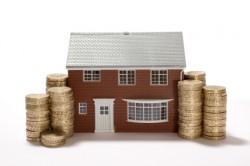 The cost of renting somewhere to live is higher here in the UK than anywhere else in Europe, says the National Housing Federation.
British housing tenants pay, on average, 39.1 per cent of their income on rents compared to 29 per cent in the rest of Europe. Private rents in Germany and Holland, for example, are approximately 50 per cent cheaper than here in the UK.
The National Housing Federation, (NHF), also said that British tenancies are among the least secure in Europe because shorter contracts are more frequently offered to tenants by landlords. Tenancies in the rest of Europe are much more likely to be long term.
Homeowners, by contrast, are benefiting from low cost mortgages, particularly as many lenders lower their rates in order to compete with one another. The British Bankers' Association (BBA), said that there are currently many 'great deals' available because of the 'fierce competition' between mortgage lenders, with many actively seeking to switch customers to fixed rate mortgage deals.
While property prices are increasing, the cost of borrowing, at least, is falling due to the drop in the number of properties on the market. Consequently, lenders are having to compete for the reduced number of homebuyers.
The disparity between the fortunes of tenants and homebuyers is a cause for concern for would be first time buyers, who are trying to save enough money for a deposit on their first home.
Chief executive of NHF, David Orr, said that high rents are just a symptom and that we have had years of under investment in the housing market. We are simply not building enough places for people to rent or to buy. Short term tenancies lead to insecurity, with tenants often being forced to move home frequently.