So you've finally got a firm foot on the property ladder and now find yourself sitting at a kitchen table that you can call your own – congratulations! All that saving has proven worthwhile, and so begins the enviable task of unpacking the mountain of boxes that line various rooms throughout the house. Lucky you.
Of course, such an occasion clearly warrants the ordering of a takeaway to christen the new place in style, but we recommend that you don't make a regular habit of it. For most homeowners, it's essential to maintain a tight handle on finances to keep up with mortgage payments, bills and to rebuild a nice little nest egg for all those home improvements already in your mind's eye.
We've put together this neat little list of tips, tweaks and changes that could help you put away a few extra pennies each month in your new home. Have a read through and see which ones might work for you…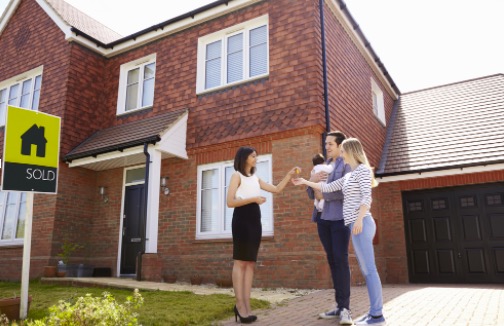 Handling the heat
While it may not seem like the most attractive of tasks, it's well worth popping up to your attic and having a root around the insulation you have between the beams up there. Is it installed correctly? Is it at least 6 inches thick?
These are key considerations that may save you money on your heating bills during the winter months. If your house is poorly insulated it means that heat is able to escape more easily, and therefore your central heating system is likely to be working overtime to keep the temperature up.
Lightbulb moments
If you're looking to cut down on the cost of electricity in your household, conducting a full-scale review of your lightbulb situation is an integral element.
You may want to consider switching to LED bulbs. While they're definitely more of an immediate investment than standard bulbs and will set you back a few pounds more, they use very little energy, contain no mercury vapour and last at least 10 years. Financial savings aside, imagine not having to change a lightbulb for an entire decade!
Forget the tumble dryer
When the tumble dryer first started becoming a fixture of British homes back in the 20th century, the technology was considered to have spurred a small household revolution. Finally, the days of hanging out clothes to dry on a washing line were over. Joy!
But are tumble dryers really that necessary? Compared to their washing machine counterparts, we'd have to say no. Hanging clothes out on a line (preferably under shelter from potential rain) may take a little longer for them to dry, but it's certainly far cheaper and more environmentally friendly.
Cook up a storm
A really simple tip that is more like common sense than rocket science. You remember what we were saying earlier about the takeaway curry? Of course, it's okay to treat yourself every now and again, so long as you avoid falling into the trap of ordering food every other night.
Technology hasn't helped in this respect because there are a whole host of newfangled apps designed to make ordering a takeaway a piece of cake. Well, don't give in! Make sure you stick to your weekly shopping schedule and force yourself to whip up a quick meal in the kitchen, even when there's a slight feeling of 'I can't be bothered'.