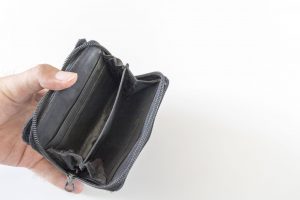 An independent research institute has found that many of those who claim tax credits will be worse off by up to £1,000 per year, following the recent budget.
The Institute for Fiscal Studies has said that the living wage announced by Chancellor George Osborne will not compensate those on low incomes for the cuts made to their tax credits.
Analysing the budget, the IFS called it 'regressive,' saying that it took far more from the poor than it did from the rich. IFS director, Paul Johnson, stated that it was unequivocal that tax credit claimants would be worse off following the cuts announced in the budget.
The amount people can earn before their benefits are withdrawn has also been lowered in changes to Universal Credit. Around 3 million families will be affected who will be, on average, £1,000 a year worse off. Johnson said that Universal Credit was intended to give benefits claimants an incentive to work and that this incentive has been reduced.
13 million households will be £5 a week worse off because of the extended freeze in benefits for those adults under the age of 65, as well as local housing allowances and tax credits until 2020.
Whilst the minimum wage has been increased, this means that earnings will increase by an extra £4 billion in total but changes to the cuts to the welfare system account for £12 billion. Paul Johnson said that as a result, there are bound to be more losers than winners.
The budget also included around £14 billion tax increases, offset by £8 billion tax give aways. The minimum wage is to be raised to £9 a hour for the over 25s by 2020, but Johnson described this as a gamble saying that the only way to guarantee higher wages is to increase productivity.