With the summer holidays now in full swing, no doubt you've been enjoying some extra time with the kids, and plying their free time with as many activities (and chores!) as possible.
For parents who like to plan ahead as much as possible, thoughts will soon turn to the new school year, only a month or so away. We know all too well that the cost of sending your child into the next year at school can soon rack up, especially if you've more than one little darling in your ranks. But while certain essentials, like a new pair of shoes, are obviously better-bought brand new, there are plenty of bits and bobs that you can pick up second-hand for a fraction of the retail price.
A good idea would be taking a full inventory of your requirements before starting the big push, as this will allow you to get a clearer view of where you could potentially save a few pennies. Here's a choice handful of our best back-to-school bargain tips…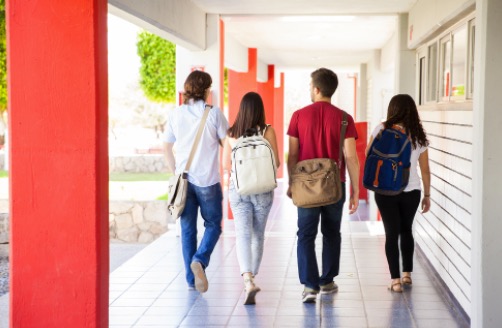 Textbooks
With each new school year comes a fresh curriculum, and a fresh set of textbook requirements. The total cost of that book list can seem a tad daunting, particularly if your child has reached GCSE level and beyond.
Scouting around on online directories like BookFinder, or even Amazon, which cleverly compile a comprehensive list of used textbooks from a wide range of online vendors. Just make sure you're getting the correct edition of the title in question, and you're good to go!
Laptops
Whether completing assignments or coursework, or making regular use of interactive revision tools, a good quality laptop or PC is now absolutely essential for the 21st-century high school student.
Fortunately, there's more choice than ever when hunting down the best bang for your buck, providing you know what to look for in a solid spec. You won't need anything higher than an i3 (or equivalent) processor, 250GB hard drive and 4GB of RAM, which will set you back somewhere around the £200-300 mark.
Musical instruments
Got a keen violinist, trumpeter or, heaven forbid, drummer in the household? Before you go forking out top dollar on a brand new instrument, it's well worth checking any local classifieds and notice boards to see what's available.
Even if it means replacing a few strings or two, chances are you'll be able to pick up something decent for a fraction of the price, especially if your child is still at a fairly beginner level.
PE kit
Any parent will know that sports gear is one of the main back-to-school expenses that they're likely to face each year. As with school shoes, it makes sense to have a good quality pair of all-purpose trainers that your child can use for PE, but beyond that, you should be able to pick up a few bargains when scouting around for shorts or shin pads or a second-hand tennis racquet.
Before you head into your nearest sports megastore, why not get the feelers out on social media to see if any friends have any unwanted items or scout around local thrift shops and discount stores to see what you can find at a good price.