What is a loan overpayment and what are the benefits?

What is a loan overpayment and what are the benefits?
A loan overpayment is when your pay extra towards your loan over and above your agreed monthly repayment.
The two main benefits of loan overpayment are:
It helps you clear your debt sooner
It may help reduce the amount of interest you are charged over the term of the loan.
Most lenders allow you to overpay on your loan, although some may impose limits, penalties or extra charges.
With unsecured loans taken out after February 2011, you can make extra payments of up to £8,000 within 12 months without penalty.
This is also the case with some secured loans – but not all. Be sure to check your contract to see what your lender allows before you make any overpayments.
Loan overpayments can reduce the overall cost of your loan and clear the balance sooner.
You will still need to make your usual monthly payments
Remember to check your loan agreement that there are no fees for overpayment
Overpayments can either be made as a one-off lump sum or by regular payments throughout the year.
You may choose to overpay your loan if your financial situation changes. For example, you may have more money available each month than when you took out the loan.
Loan overpayments can be made on secured loans, such as mortgages, depending on what the lender allows.
How our customers rate us
We're proud of the high standard of our customer service and believe that each of our customers should be treated as an individual.
Evolution Money

96

out of

100

, based on 178 reviews over the past year.

178

user reviews. Read our reviews
Members of the The Finance & Leasing Association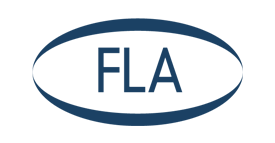 We are a member of the FLA (Finance and Leasing Association) and subscribe to its
lending code
.
Socialise
Our Address
Evolution Money

,

9 Portland Street

,

Manchester

,

M1 3BE
Registered Company Number: 06987852
Evolution Money Limited is a licensed credit broker and service provider to Evolution Lending Limited. If your application doesn't meet the underwriting requirements of Evolution Lending Limited we may pass your information to other lenders and brokers. Evolution Money Limited is a company registered in England & Wales, registration number 06987852 and registered at 8 St John Street, Manchester, M3 4DU. Authorised and regulated by the Financial Conduct Authority, firm reference number 708324.
© 2020 Evolution Money |
Cookies
|
Complaints Policy
|
Breaking Down Our Loans
|
Terms & Conditions
|
Fair Processing Notice
Start Here

Please wait
Don't leave just yet!
Evolution Money are a multi Award Winning UK finance company with thousands of happy customers!

Our friendly loan advisors can let you know if you're eligible for a loan without affecting your credit score. Why not give us a call today!
Freephone 0800 144 8188
Back to Evolution