Secured Loan FAQ

What is an example of a secured loan?
The most common examples of secured loans are mortgages or car financing. Essentially, secured loans can be used for any large-scale purchase with an asset acting as security on the loan.
Most secured loan examples will be a property mortgage. However, another form of secured lending is any large purchase acting as security on the loan.
For example, you could be buying a car, and it would act as security, making the finance a secured loan. The same goes for bikes, or anything with a high value.
An asset, such as a car, will act as security against the loan, particularly if the loan is to purchase that asset.
Failure to repay a secured loan may result in you losing that asset, as the lender uses it as security
Secured lending may be used for loans of large sums – but you can borrow less
Secured loans do not have to be secured against what you are purchasing. The security can be any object of high value, such as jewellery
Secured loans can extend beyond property and mortgages to other objects or financing.
Other examples of secured lending would include business loans, where office equipment or even machinery could act as security on the loan.
Debt consolidation loans, where you put multiple debts into one account, can be a use of secured lending. You would have an asset of value acting as security on the loan.
How our customers rate us
We're proud of the high standard of our customer service and believe that each of our customers should be treated as an individual.
Evolution Money

96

out of

100

, based on 178 reviews over the past year.

178

user reviews. Read our reviews
Members of the The Finance & Leasing Association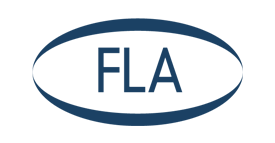 We are a member of the FLA (Finance and Leasing Association) and subscribe to its
lending code
.
Socialise
Our Address
Evolution Money

,

9 Portland Street

,

Manchester

,

M1 3BE
Registered Company Number: 06987852
Evolution Money Limited is a licensed credit broker and service provider to Evolution Lending Limited. If your application doesn't meet the underwriting requirements of Evolution Lending Limited we may pass your information to other lenders and brokers. Evolution Money Limited is a company registered in England & Wales, registration number 06987852 and registered at 8 St John Street, Manchester, M3 4DU. Authorised and regulated by the Financial Conduct Authority, firm reference number 708324.
© 2020 Evolution Money |
Cookies
|
Complaints Policy
|
Breaking Down Our Loans
|
Terms & Conditions
|
Fair Processing Notice
Start Here

Please wait
Don't leave just yet!
Evolution Money are a multi Award Winning UK finance company with thousands of happy customers!

Our friendly loan advisors can let you know if you're eligible for a loan without affecting your credit score. Why not give us a call today!
Freephone 0800 144 8188
Back to Evolution