Are Secured Loans Bad FAQ

Are Secured Loans Bad?
Secured loans are neither "bad" nor "good". Having a secured loan could help you access large amounts.
It's up to your to ensure you make your payments on time. As long as that happens, nothing "bad" will come of having a secured loan.
Taking out a secured loan can bring many benefits – like paying for your ideal wedding.
On the other hand, it's true that "bad" repayment behaviour could harm your credit score. However, lenders should ensure your loan payments are affordable. So all you need to do is keep up to date with your agreed payment schedule.
Using an asset as security can mean a higher chance of approval compared to unsecured loans.
This can also mean lower interest rates.
Demonstrating good repayment habits may help you improve a bad credit score.
Only negative behaviour – like repeated missed payments – will lead to a long-term adverse effect on your credit file.
While your asset could be technically repossessed, this is only ever a last resort.
If you are unable to make payments on your loan, your asset may be at risk and your credit score could be impacted.
Lenders can list a default against you if you miss too many payments. But they must adhere to strict rules as to when they can list a default against you – the same goes for repossession. Lenders will take these routes if necessary – but the best situation for both parties is the loan payments being made on time and in full.
How our customers rate us
We're proud of the high standard of our customer service and believe that each of our customers should be treated as an individual.
Evolution Money

96

out of

100

, based on 178 reviews over the past year.

178

user reviews. Read our reviews
Members of the The Finance & Leasing Association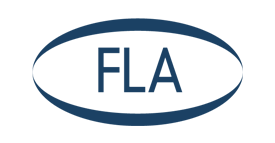 We are a member of the FLA (Finance and Leasing Association) and subscribe to its
lending code
.
Socialise
Our Address
Evolution Money

,

9 Portland Street

,

Manchester

,

M1 3BE
Registered Company Number: 06987852
Evolution Money Limited is a licensed credit broker and service provider to Evolution Lending Limited. If your application doesn't meet the underwriting requirements of Evolution Lending Limited we may pass your information to other lenders and brokers. Evolution Money Limited is a company registered in England & Wales, registration number 06987852 and registered at 8 St John Street, Manchester, M3 4DU. Authorised and regulated by the Financial Conduct Authority, firm reference number 708324.
© 2020 Evolution Money |
Cookies
|
Complaints Policy
|
Breaking Down Our Loans
|
Terms & Conditions
|
Fair Processing Notice
Start Here

Please wait
Don't leave just yet!
Evolution Money are a multi Award Winning UK finance company with thousands of happy customers!

Our friendly loan advisors can let you know if you're eligible for a loan without affecting your credit score. Why not give us a call today!
Freephone 0800 144 8188
Back to Evolution