Congratulations - that's your loan approved in principle.
We did say that at Evolution Money we like to say yes. In fact, we've said yes over 28,350 times so far.
And you could be next.
What happens now?
We'll give you a call. One of our advisers will ring you from 0161 375 1309.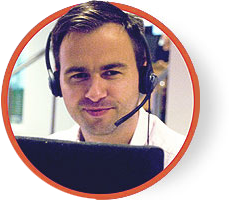 It'd be helpful for both of us if you have a few things handy:
Your recent bank statement
The latest statements of any other loans or credit cards you have
A recent wage slip
More control – no obligation 
Remember, we like to say yes! We pride ourselves on listening and helping our customers.
Your adviser will make sure everything is explained clearly and feel free to ask any question you want. This is your loan.
Remember we'll call from 0161 375 1309.
Over £300 million loaned so far to people just like you.
Our Opening Hours
Monday – Thursday 9.00am – 7.00pm
Friday 10.00am – 5.00pm
Saturday – Sunday Closed

Over 28,350 customers accepted*
Over £300 million loans funded*
*Evolution Money is a member of the Darwin Group of Companies. The above figures reflect all lending by all Darwin Group companies since 2011.