Tell a friend how we've helped you, and we'll give you £250 of High Street vouchers

Recommend a Friend
Would you like £250 of vouchers from us?
Do you know anyone else who might benefit from our help?
If so, simply tell them to call us on 0161 814 9158 and quote your name and address on the initial call.*
What happens next?
We will listen to your friend's requirements and if we can help with a secured loan through Evolution Lending we will provide a quotation.
If your friend is happy with their loan quotation, then we'll post an application pack out to them.
If your friend or family member signs the credit agreement and the loan is paid out you will receive your voucher.
So what's the catch?
There isn't one! You'll receive £250 as soon as your friend has received their secured loan through Evolution.
*Terms & Conditions – The Recommend a Friend voucher offer is only available by following the steps set out above and not by any others means. Your friend must call 0161 814 9158 and provide your name and address on the initial telephone call. This offer only applies if your friend contacts us as a first time customer of Evolution Lending and successfully enters into a Loan Agreement. In order to be eligible for the vouchers upon referral your friend must get a loan through Evolution Money's preferred partner Evolution Lending. Evolution Money will use the details provided on the initial telephone call to send £250 of High Street vouchers to you. Vouchers sent usually within 30 days of funds being drawn down from the loan facility. No alternative rewards available. This offer applies to existing Evolution Lending customers only. Calls may be recorded for quality and training purposes.
How our customers rate us
We're proud of the high standard of our customer service and believe that each of our customers should be treated as an individual.
Evolution Money

96

out of

100

, based on 178 reviews over the past year.

178

user reviews. Read our reviews
Members of the The Finance & Leasing Association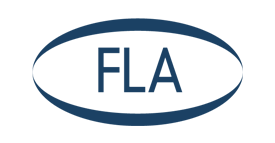 We are a member of the FLA (Finance and Leasing Association) and subscribe to its
lending code
.
Socialise
Our Address
Evolution Money

,

9 Portland Street

,

Manchester

,

M1 3BE
Registered Company Number: 06987852
Evolution Money Limited is a licensed credit broker and service provider to Evolution Lending Limited. If your application doesn't meet the underwriting requirements of Evolution Lending Limited we may pass your information to other lenders and brokers. Evolution Money Limited is a company registered in England & Wales, registration number 06987852 and registered at 9 Portland Street, Manchester, M1 3BE. Authorised and regulated by the Financial Conduct Authority, firm reference number 708324.
© 2022 Evolution Money |
Cookies
|
Complaints Policy
|
Breaking Down Our Loans
|
Terms & Conditions
|
Fair Processing Notice
|
Sitemap
Start Here

Please wait
Don't leave just yet!
Evolution Money are a multi Award Winning UK finance company with thousands of happy customers!

Our friendly loan advisors can let you know if you're eligible for a loan without affecting your credit score. Why not give us a call today!
Freephone 0800 144 8188
Back to Evolution